When you're looking for just the right fence for your home or business, look no further than Fears Fence Company.  We're proud to offer a wide selection of fence styles and types that suit a wide range of needs. We've built a strong reputation in the industry since we've been in business and today we are the fence company that residential and commercial clients trust for the highest quality of fence materials, installations, and repairs. Whether you're looking for an ornamental aluminium, vinyl,  or chainlink fence, have fence repairs that need to be fixed, or are interested in learning more about automated gates, we can help.
At Fears Fence Company, we have the right fence solutions for you, as well as the installation and repair services to make updating your business or personal property as simple and successful as possible.
Ornamental Fencing
Vinyl Fencing
Chain Link Fencing
Arbors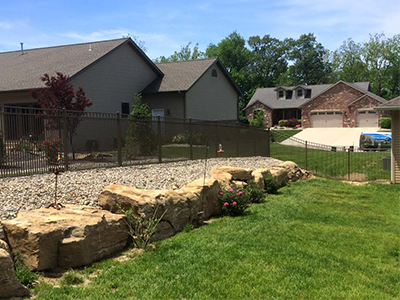 Fears Fence Company is proud to offer an outstanding selection of maintenance-free, powder coated aluminum fence, matching gates, and arbors. Available in a wide variety of styles, colors, and heights – Alumi-Guard's Armor Guard™  powder coated products will compliment a structure's architecture and landscape design while providing safety, boundary definition, and security. Alumi-Guard offers 7 unique grades of fence, 7 colors and multiple sizes and thicknesses of posts to fit both your budget and needs. All Alumi-Guard products are fully guaranteed by an exclusive Lifetime Limited Warranty.
To view all available styles please click on the Alumi-Guard Logo.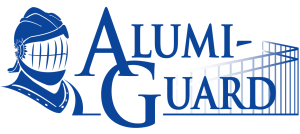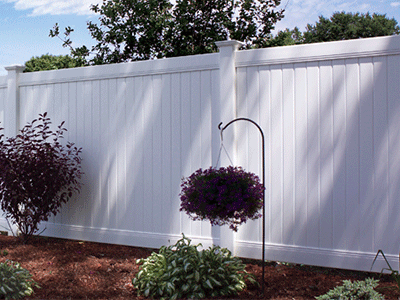 Bufftech vinyl fence is manufactured by CertainTeed and comes in a wide array of styles, colors, textures and heights, making it easy to create a look that compliments your personality and lifestyle. Bufftech is the only vinyl fence manufacturer to offer ColorLast dark color fade protection, an acrylic formulation that provides superior protection from the harsh rays of the sun. Bufftech offers a Limited Lifetime transferable warranty with exclusive Bufftech SureStart protection, which covers warrantied repair and replacement cost for five years after installation.
To view all available styles click on the Bufftech Logo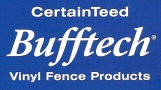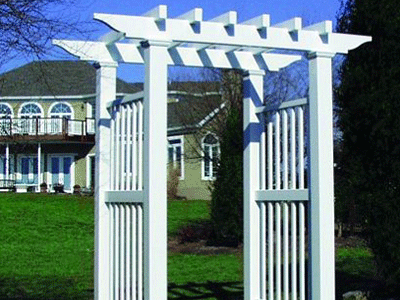 Our vinyl arbors bring out the beauty of your home and garden and enhance the overall look and feel. They also maintain the integrity of your home's architectural style, offering a much more natural selection than other maintenance-free products. Fears Fence Company offers several styles of Arbors, pergolas and Trellises to compliment any yard.
To view all available styles click on the Bufftech Logo